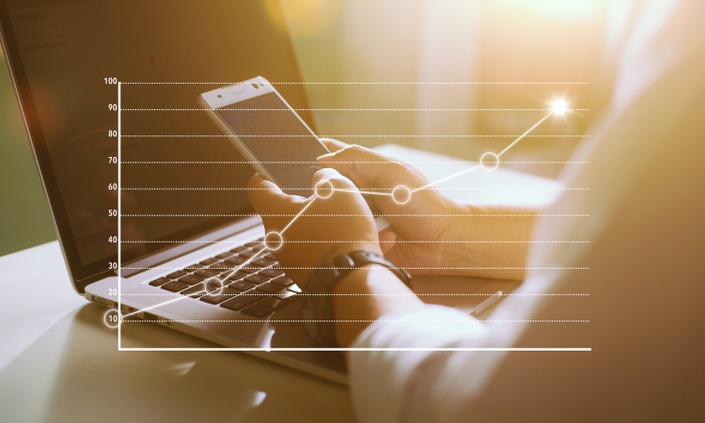 Apr. 1st - Apr. 29th 2023 CISSP Live Online Weekend Course
Live online Instructor-led class. Saturday's from 10AM-6PM EST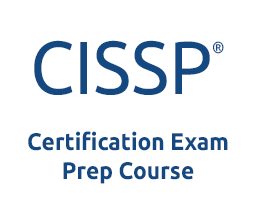 Tuition: $2,999
Sale: $1,499
Technical Institute of America is one of the nation's largest provider of the CISSP certification training. Our documented 97% passing rate, has allowed us to train thousands of students to pass their CISSP exam on the first try. This course is 100% guaranteed to help you get certified or your money back.
COURSE DELIVERY
Our course is a live online instructor-led course. Students will be able to see the instructor and ask questions just like a standard classroom training. Instructors will be using a HD headset and camera, ensuring a clear view and audio.

MOST UPDATED COURSEWARE
Our course was designed by a group of CISSP certified security professionals and accredited instructors. Our courseware took over 900 hours to develop and is updated after each bootcamp from feedback we receive from students that has taken and passed the most recent CISSP exam.

LASER FOCUS
While other providers spend 6-7 days teaching this course, covering topics that will not likely show up on your CISSP exam, our course is laser focus and more efficient. This course is designed to help you pass an exam and doesn't cover topics that will not show up on your exam, such as outdated technology and theories. This course includes over 40 hours of classroom training, practice exam sessions, and exam cram sessions.

ACCESS TO OUR E-LEARNING COURSE
Students will also be given free access to our e-learning course which includes over 20 hours of content and over 2,500 questions, a $699 value. This e-learning course will summarize all the important topics students will need to master before taking their official exam. Our practice exams will give students an accurate view of the CISSP exam and will include 4 complete mock exams.

CISSP CERTIFIED AND LICENSED INSTRUCTORS
Our CISSP certified and licensed instructors will ensure students only get the best in training. We use a very small pool of instructors to teach this course who must have at least 5 years of CISSP exam training and 10 years of work experience. Our instructors have taught thousands of classes is the last 15 years.

OUR PROPRIETARY COURSEWARE
Our proprietary courseware includes a summary of the (ISC)² Official CISSP Exam with all of the main points and exam "hot topics". Our course will include discussion, labs and demonstrations. Students will be engaged throughout the class while completing labs and quizzes.

UNLIMITED RETAKES OF THE CLASS FOR ONE YEAR
You can retake the course as many times as needed completely free. While other providers will allow a retake only if you fail. We don't believe a retake of a course should be allowed only when a student fails an exam.

FREE SECOND SHOT
If after you take our class and cannot pass the exam on your first try, we will pay for your second exam. All we ask is to take the exam within 30 days from your first class completion and a willingness to learn.

FULL MONEY BACK GUARANTEE
Our classes also include a full money back guarantee. If you cannot pass the CISSP exam after 2 retakes we will issue you a full refund of the course tuition. All we ask is to take the exams within 6 months from your first class completion and a willingness to learn.

CUSTOM TRAINING AND DISCOUNTS FOR MULTIPLE REGISTRATIONS
If your group is unable to attend a class with us due to scheduling issues, we can conduct this training at a time that is right for you. We also offer great discounts if you purchase multiple seats for our public classes. Call us to discuss custom schedules and discounts for groups.

Technical Institute of America offers the most value of all providers including a full money back guarantee, free second shot, unlimited retakes, free e-learning course, study guide, licensed instructors, practice exams, and cram sessions. Don't spend thousands of dollar more on classes that offers less with no full money back guarantee and less quality training.
Register now and get a free ITIL 4 Foundation course, a $600 value.
Exam Protection
If you cannot pass the CISSP exam after taking our class, we will reimburse you for the first exam retake. You must take the exam within 30 days after your course.
Unlimited free retakes of the course for 1 year. You can attend the course as many times as you would like for 1 year at no additional cost.
All Courses are held live in person at one of our convenient classroom locations or live online
Dual 100% Money Back Guarantee
If you cannot pass the CISSP exam after 2 retakes of the exam, we will refund the full amount of the tuition; no questions asked.
If after the first class you are not happy with our instructor or training environment, let us know on the first day and we will issue a full refund of the course tuition. No other school offers this guarantee.
Over 95% of fortune 500 companies have taken our courses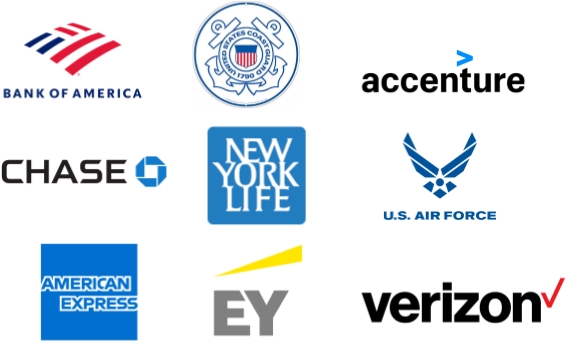 Over 50,000 Students

Benefits of this course
Exam Protection
Updated to match the latest CISSP Exam
Take the actual certification exam next day after the class ends. Get CISSP certified in 6 days.
Course and School is Accredited by the NYS education department

(ISC)2 CISSP Certified Information Systems Security Professional Official Study Guide
3 full length mock exams
TIA Customize cram guide
Small class size.
Over 2,000 practice questions in the course.
All courses are Guaranteed to run.
Take the official CISSP exam the next day after the course.
Our training material is always updated to match the latest exam objectives.
Our course was develop by known industry experts
Great instructors. Our CISSP Certified Instructors all has over 15 years of experience as security managers and security administrators.
As many free retakes of the course as you need, for up to one year.
Get your application endorse by our CISSP Certified instructors.
Affordable cost. Some places charge more than double for less quality training.
Dual 100% money Back Guarantee
Documented 97% passing rate on the first try
Here a few points about our online class
Exactly as being in our classrooms, just from the comfort of your desk at work or home.
You will get a live HD camera view of our classroom, allowing you to see your instructor. Our instructors will be wearing a high quality headset, so their voice will sound crystal clear.
The classroom will have a loud speaker allowing you to ask questions that your instructor can hear and so can the other students.
100% instructors led. Interact with our instructor exactly like you would do in a classroom setting.
Same course content as our regular classroom course.
All course material is mail to you a week before the course starts.
All you need is a computer with an internet connection and a telephone or any computer with a microphone and speaker.
Work's with any PC, MAC, Tablets, and Smart phones.
Save time and money on travel cost.
If you don't like the online experience after the first day, you can get a full 100% money back refund of the tuition the same day.
Course Outline

Security and Risk Management (Security, Risk, Compliance, Law, Regulations, Business Continuity)
Asset Security (Protecting Security of Assets)
Security Engineering (Engineering and Management of Security)
Communications and Network Security (Designing and Protecting Network Security)
Identity and Access Management (Controlling Access and Managing Identity)
Security Assessment and Testing (Designing, Performing, and Analyzing Security Testing)
Security Operations (Foundational Concepts, Investigations, Incident Management, Disaster Recovery)
Software Development Security (Understanding, Applying, and Enforcing Software Security)
Exam Review
Mock Exam