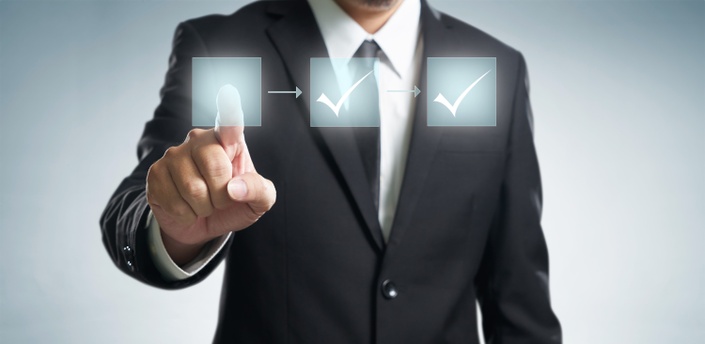 Jun 6-7, 2020 ITIL 4 Foundation Live Online
Live online Instructor-led class. 10:00AM-6PM EST

The Most Affordable live Instructor-led Class
Become ITIL 4 Foundation Certified in 2 days!
Technical Institute of America ITIL® 4 Foundation live online training is all you will need to learn the key concepts of IT Service Management (ITSM). Our documented 99% passing rate, has allowed us to train thousands of students to pass their ITIL exam on the first try. This course includes all materials, classroom training, and free instant access to our ITIL 4 e-learning course. This course, materials, and instructor is accredited by the PeopleCert.
Course will include one PeopleCert ITIL 4 Exam Voucher
COURSE OPTION
Our course is a live online instructor-led class. This course will offer all the benefits of a classroom course from the comfort of your home or office. No need to waste time travling to and from a location. You will be able to see your instructor in a high definition view and speak to them. Students can ask questions to their instructor and to each other. This class is highly interactive and fun.
CERTIFIED IN 2 DAYS
Our class will prepare students to take the actual live certification on the 2nd day of the course. Once the course is over on the 2nd day, we recommend all students to sit for the actual exam, while the course contents is still fresh. Students should have completed all the coursework and the mock exams before sitting for the exam.
BEST COURSE MATERIALS
Our course will provide students with the official ITIL 4 Foundation study guide. This guide will contain all the topics covered on the ITIL 4 exam. Students will also be given instant free access to our ITIL 4 Foundation e-learning course which includes over 70+ videos and over 6 hours of content. The course will include 6 full length mock exams.
ITIL 4 Foundation Exam
The actual certification exam is administered by PeopleCert and is taken online from the comfort of your home or office. The exam will include 40 questions with a one-hour time limit. Student must answer 26 questions correct (65%) to pass.

ITIL CERTIFIED AND LICENSED INSTRUCTORS
Our ITIL certified and licensed instructors will ensure students only get the best in training. We use a very small pool of instructors to teach this course who must have at least 5 years of ITIL exam training and 10 years of work experience.
UNLIMITED RETAKES OF THE CLASS FOR ONE YEAR
This course will also provide unlimited retakes for one year. You can retake the course as many times as needed, completely free. While other providers will allow a retake only if you fail. We don't believe a retake of a course should be allowed only when a student fails an exam.
FULL MONEY BACK GUARANTEE
Our classes also include a full money back guarantee. If you cannot pass the ITIL exam after 2 retakes we will issue you a full refund of the course tuition. All we ask is to take the exams within 6 months from your first class completion and a willingness to learn.
ONSITE TRAINING AND DISCOUNTS FOR MULTIPLE REGISTRATIONS
If your group is unable to attend a class with us due to scheduling issues, we can come to you. We can conduct this course at your location based on your schedule. We also offer great discounts if you purchase multiple seats for our public classes.
Technical Institute of America offers the most value of all providers including a full money back guarantee, unlimited retakes, free e-learning course, study guide, and an 18 PDUs certificate at a cost that is thousands less than other training providers.

Documented 99% Passing Rate
Over 95% of fortune 500 companies have taken our courses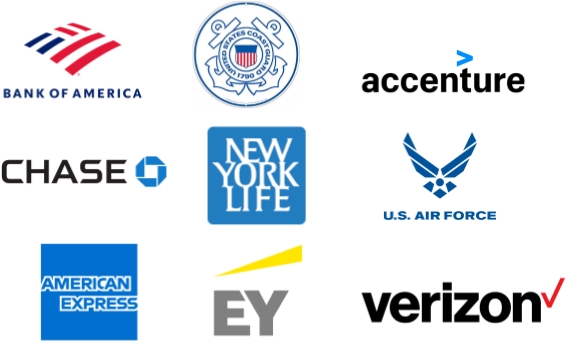 Over 50,000 Students

Benefits of this course
Live instructor-led online class.
Exam voucher included.
6 full-length mock exams.
No hidden fine print.
No penalty cancellation fee or rescheduling fee.
Course Completion Certificate.
Slide presentation, summarizing the entire exam.
Retake this course as many times as you would like absolutely free for 1 year.
Full length mock exam on the last day of class.
99% passing rate.
Dual 100% Money Back Guarantee.
Take the actual certification exam at home or in your office
Here a few points about our online class
Exactly as being in our classrooms, just from the comfort of your desk at work or home.
You will get a live HD camera view of our classroom, allowing you to see your instructor. Our instructors will be wearing a high quality headset, so their voice will sound crystal clear.
The classroom will have a loud speaker allowing you to ask questions that your instructor can hear and so can the other students.
100% instructors led. Interact with our instructor exactly like you would do in a classroom setting.
Same course content as our regular classroom course.
All course material is mail to you a week before the course starts.
All you need is a computer with an internet connection and a telephone or any computer with a microphone and speaker.
Work's with any PC, MAC, Tablets, and Smart phones.
Save time and money on travel cost.
If you don't like the online experience after the first day, you can get a full 100% money back refund of the tuition the same day.
Course Outline
Lesson 1: Understand the key concepts of service management

Lesson 2: Understand how the ITIL guiding principles can help an organization adopt and adapt service management

Lesson 3: Understand the four dimensions of service management

Lesson 4: Understand the purpose and components of the ITIL service value system

Lesson 5: Understand the activities of the service value chain, and how they interconnect

Lesson 6: Know the purpose and key terms of ITIL practices

Lesson 7: Understand 7 ITIL practices
Frequently Asked Questions
What is the time of the class?
10AM-6PM EST.
How do I take the ITIL Exam?
When your course is complete we will provide you with a exam voucher. You will then use this voucher at peoplecert.org to schedule and take the actual ITIL exam online at your home or work.
What do I need to take the ITIL exam?
All you will need is a computer with a mic, webcam and speaker. Most laptops will already have all 3 requirements.
How many practice exams comes with the class?
6 practice exams are included in the class.
Is their a live instructor in the class?
Yes, this course will be taught with a live instructor. You will be able to ask questions and interact with the instructor, just as you would in a classroom.
Is this course accredited?
Yes, this course is accredited by PeopleCert. We are an official training organization.
What do I need to attend this course?
All you need is a willingness to learn and a computer with a reliable internet connections.